Dave Flora
 Dave Flora, owner of Wisconsin Food Safety Services has over 30 years experience in the food industry. He has developed classes to assist the food industry, to become and stay compliant with state regulations and to ensure the safe handling of food.
Dave's Credentials include:
FSPCA Preventive Controls for Human Food Course-PCQI requirement, Lead Instructor.
BRC Lead Auditor
FSSC 22000 Lead Auditor
SQF Auditor, categories 08, 16, 19, 22, 25, 26, 27
Operated a USDA certified lab for Salmonella and Listeria testing
Wisconsin Retail Advisory Committee
Member, Conference for Food Protection
Illinois State Certified Food Manager Instructor
Wisconsin State Certified Food Manager Instructor
Michigan State Certified Instructor
Iowa State Certified Instructor
HACCP Instructor
Seafood HACCP Instructor
Juice HACCP Instructor
Third Party Food Safety Auditor
Wisconsin State Certified Water Processing Technician
Certified Pest Control Operator
Extensive knowledge of heat resistant molds.
Developed lab manual and many production SOPs.
Compliance with regulatory agencies are established through regular contact with all layers of Federal, State, and Local municipalities.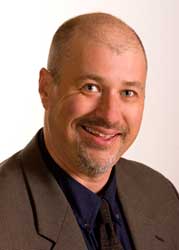 Brian Joosten
Brian's Credentials include:
Employee and business owner in Food Industry for over 28 years.
Food Science-Food Chemistry degree.
Masters of Business Administration.
Former owner of Cherryland's Best Food Company.
Developed and implemented food safety plan for dried fruit and juice company.
Developed a HAACP plan for a dried fruit and juice company.
Audited many suppliers including; bottle manufacturers, label companies, and warehouses.
Implemented sales and marketing strategies.
Developed a marketing program for Wisconsin Cherry Growers for the State Fair.
Experience in meat, dairy and food ingredient industry.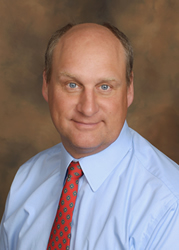 Ramon Velez
Ramon's Credentials include:
Masters degree in education from UW- Milwaukee.
10 years of experience in bilingual training.
Professional trainer in a manufacturing environment.
Human resource professional.
Food safety trainer.
Bilingual Spanish.
Professional translator.
Excellent people skills.
The ability to relate to others.
Patience with others.
Current Customers Include:
Alpha Prime

Businesses:
Farm and Fleet
McDonalds
Piggly Wiggly

Potato King

Sendiks Food Markets
Subway
Taco Bell
Taco John's
Wendy's
Other:
Caterers
Convenience Stores
Food Manufacturers – Large and Small
Prisons
Private School Systems
Public School Systems